Our services have evolved from years of working closely with customers. We offer a variety of manufacturing solutions meeting various business needs.
Total Cost of Ownership
We specialize in Strategic sourcing, material management, supply chain management. Complex PCB layouts, PCB designs, and multi-layer PCB fabrications can also be arranged. We can take over the intensive operations, allowing customer more time and resource to focus on their core activities.
High degree of automation and precision
Our manufacturing facility is ISO 9001:2008 certified. This automated facility can provide services like;  DFM, DFT, PCB Assembly, Tests, Inspections, Burn Ins, and Repairs.
Flexibility is provided in many forms;  one of which is equipment modularization.  Our equipment can be configured to cater to projects which must be completely independent and projects which can combined with others to save cost.
We take projects of any quantity
Our strategic support programs can handle a wide range of business requirements.  From the OEM with numerous NPIs to Start Up with innovative products, we will create the necessary flexibility to support your needs.
Please speak with one of our representatives regarding a project engagement.
Selected List of Services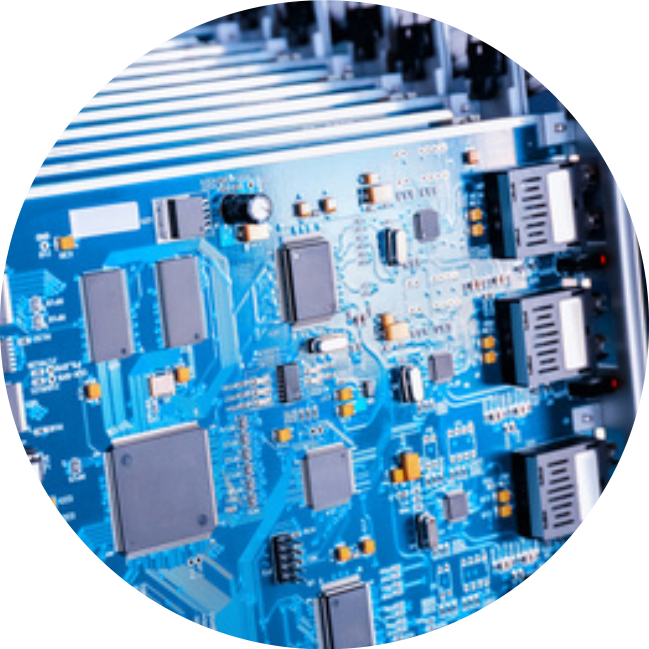 Strategic Sourcing & Material Management
Manage by a team with more than 20 years experience in semiconductor supply chain business. The team understand the importance of up-to-date information on availability, lead time, obsolescence, etc. We will help to review and optimize your selection of components.
Cost effectiveness reports will arm you with recommendations on alternatives, resulting in selecting the most cost appropriate device. We provide the much needed quick validation of component integrity to protect ongoing productivity. It is a company policy to source directly from the manufacturers or their authorized distributors.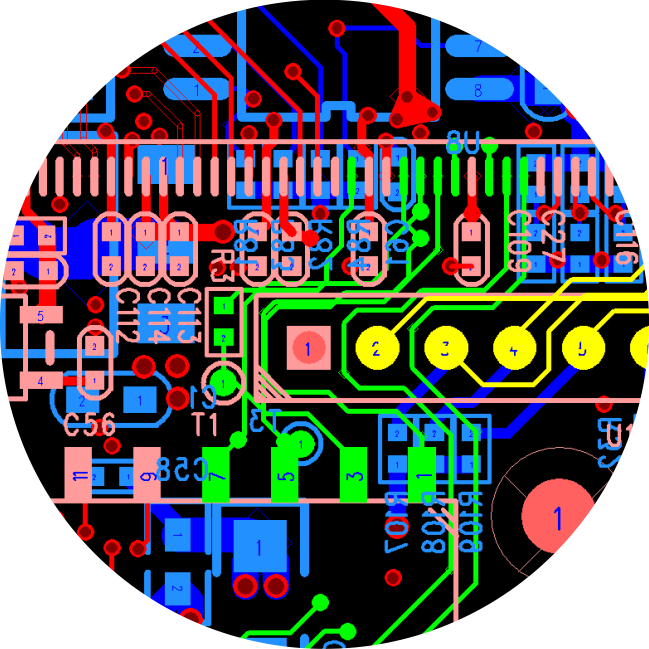 PCB Layout and Design
Our team of experienced designer can produce PCB layouts from schematic designs or redesign from your existing layouts. Our knowhow covers:


» Up to 36 Layers
» 60,000pins Single side design
» 45 BGA Single side design
» High speed bus - DDR2, DDR3, PCI, CPCI, PCI Express, ATCA,  XAUI
» 10G high speed differential signal, up to 20inch length
» WIFI, USB, Ethernet, VGA
» DDRADDRII SDRAM, TI DSP, ARM,FPGA,  DLPRAMBUS,RLDRAM,
» Switching power supply, high-speed backplane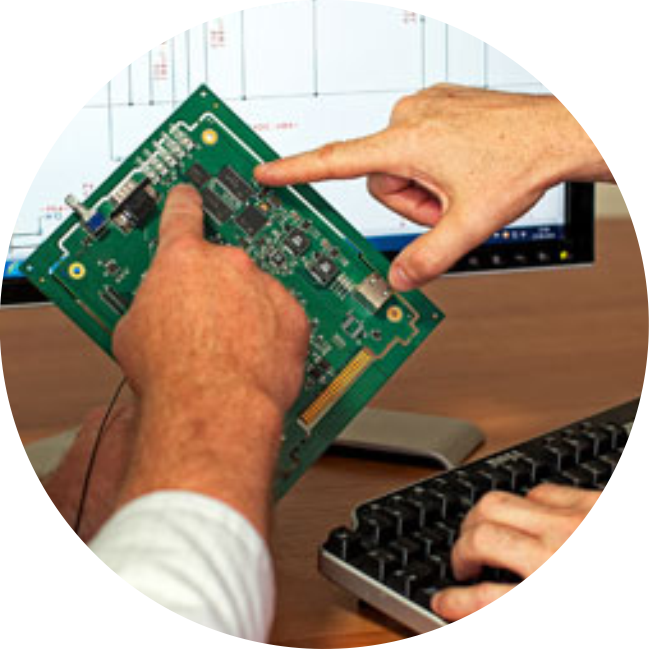 DFT & DFM
We will provide prompt feedback and recommendations to improve the manufacturing process. Aiming at achieving the lowest possible risk and best product yield rate in the volume production stage. DFM will help production reach a smooth and efficient manufacturing at the early stage. DFT will improve overall test coverage by increasing test accessibility and device testability. Reviews include circuit/trace routing, component positioning and spacing, potential fault reduction and process selection.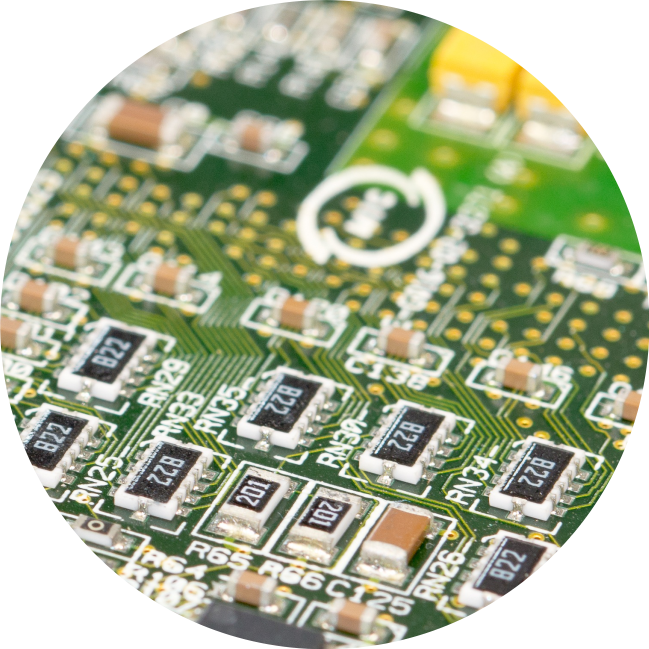 SMT and PCBA
ISO9001 certified automated manufacturing facilities, with high capacity SMT line from 0201 to fine pitch IC. There is tight integration with our material management services ensuring seamless migration from proto to mass production. We can handle consigned material or the complete PCBA logistic. Minimizing risk, mistakes, reworks with our experienced production staffs ensuring on time delivery at all production stations. Other essential services are;
» Stencil production, test jigs designs, board & system level assembly, tests, etc
» Board repairs prior to shipment
» BGA reballing etc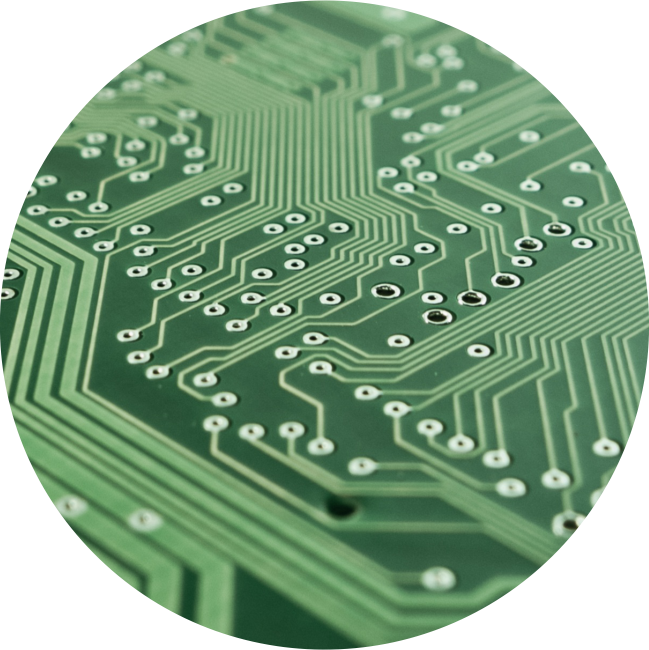 PCB fabrication
From mass production volume to quick turnaround prototyping projects, we build for telecommunication, consumer electronics, networking, automotive , medical equipment, power, PC & peripheral.
» 24 hours quick turn PCB services
» 2 – 32 Layers, various materials, processes, surface treatments,  etc
» Blind & buried , impedance control, Heavy Cu, Embedded  passive, rigid- flexible